An experience-focused travel agency
Unison Routes was founded with one key principle in mind: that the best way to spend your vacation is by traveling how locals live. And when it comes to Iberia, local knowledge makes a world of difference. We aim to use our knowledge to help you make the most of your travel experience: gaining an in-depth understanding of your destination, getting to know local customs and traditions, and appreciating local beauty to the fullest.
Feel free to discover the tours we can offer you. We guarantee each one is a unique, once-in-a-lifetime experience!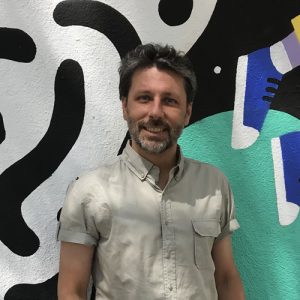 TAKE A LOOK AT OUR TOURS
Barcelona
Catalonia
1 DAY

Choose a day in Girona's old town, where beauty is everywhere. Enjoy the quiet of its cloisters and learn of the history of Catalonian Jews, an important part of our multifaceted heritage.

1 DAY

Tarragona means monumental archeological heritage with gorgeous ocean views. Walking along the town's gigantic Roman walls and the magnificent Amphitheater overlooking the sea under a clear sky is not just a treat for history buffs!

1 DAY

Prepare for a day of emotions! A journey into Dalí's mind. His Theater Museum will amaze and shake us. The charm of Girona's old town will soothe us. We will relax with riverside views and fascinating historical heritage.
Central & Southern Spain
1 DAY

Feel the unique sensation of entering the old mosque and be amazed at the endless column forest, enjoy exquisite cuisine, attend an unequaled equestrian show, visit Arab palaces.

1 DAY

One of the best art galleries in the world, the largest royal palace in Western Europe, the city with the largest number of UNESCO sites within 2 hours of it, cosmopolitan, dynamic. Can you ask for more?

1 DAY

Smells and colors of orange blossom, the brightness of its sky, a guitar playing in an alley, some "Tapas" on the banks of the river … Arab palaces, Christian cathedrals… Narrow streets.
Portugal
1 DAY

A fantasy palace atop a hill of wild forests next to a Moorish castle close to an estate full of magical, Masonic references. Amazing? Come with us to know Sintra.

1 DAY

Let's cross the Tagus River in a boat and capture the best views of the bay. Board with us a 19th century frigate, enjoy and see Lisbon from an unexpected perspective. All this and more awaits you on the Margem Sul.
Get to know us better
Recent posts
Our happy clients